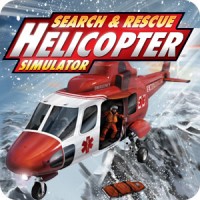 Title: Helicopter Simulator: Search&Rescue
Publisher: PlayWay SA
Platform: PC
Genre: flight simulator
Release date: (Q2 2013) 18.5.2013
Upgraded version 2.3 available on Steam: 28.2.2014
Become an emergency pilot and test your skills to their limits, as you sit in the cockpit of an emergency helicopter, across more than 40 challenging missions. Choose from 8 models of 'copter, each varying in size, ability and specs.
Fighting forest fires, communication failures, and conducting perilous search & rescue missions are just the start... you'll face many more natural disasters throughout your missions.
- 8 different helicopters
- 45 various missions
- over 200km2 of terrain
- changing weather conditions
- well-balanced filight controls
Download DEMO



System requirements: Core 2 Duo 1,8 GHz CPU 2 GB of RAM Video card w/ 512MB VRAM (GeForce 8600GT or better) OpenAL compatible sound card Windows XP/Vista/7 OS
{youtube}-Ky6D58CZ8I{/youtube}
Screenshot gallery: (DOWNLOAD)
Intro
{youtube}XW_CYX30bGE{/youtube}
Gameplay Hangar
{youtube}u3AcDNwi0OU{/youtube}
Gameplay 1
{youtube}yYocYHhln5U{/youtube}
Gameplay 2
{youtube}1SXLOPavDcU{/youtube}
PDF information: (DOWNLOAD PDF)